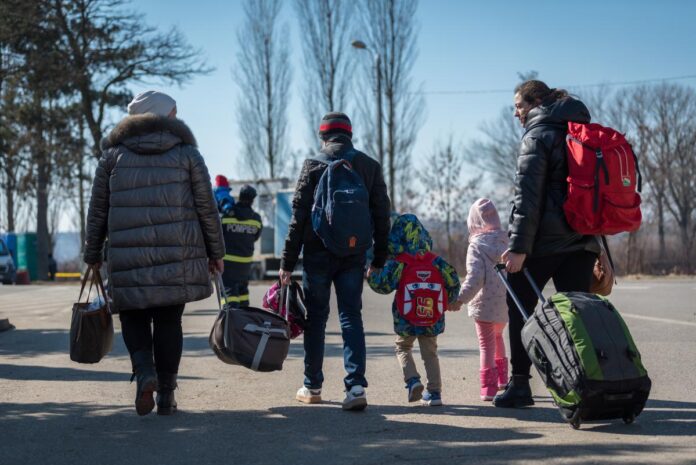 The World Council of Churches is urging people not to forget about refugees fleeing from countries aside from Ukraine, as they praise Christians for their response to the crisis.
It's believed more than 10 million people have fled their homes following the Russian invasion; many have arrived into the surrounding nations, including Poland, Romania and Moldova.
Churches have placed themselves at the forefront of the crisis, with many opening their doors to displaced Ukrainians seeking refuge.
Peter Prove, Director of the World Council of Churches, said: "Everybody is called to respond appropriately to human suffering.
"In particular, suffering occasioned by conflict and crisis of the dimensions that we see in Ukraine, where we have – according to the latest estimates – 10 million people, one quarter of the entire population of Ukraine, already displaced.
"With 3.5 million of those have crossed the borders to seek refuge elsewhere.
"As always, the heaviest burden falls on the immediately neighbouring countries; countries in the region, have received the largest volume of refugees.
"Churches, civil society and ordinary people are rising to the occasion and offering support wherever they can, in whatever way they can.
"There's more that we need to do in this case, but also, I think, in every other such case and that's the real challenge that we have to address in this context.
There has been an extremely warm and hospitable response to refugees from Ukraine, all around the world, and I wish that refugees from other places – from different ethnic or racial, or religious groups – could also receive the same warm reception."