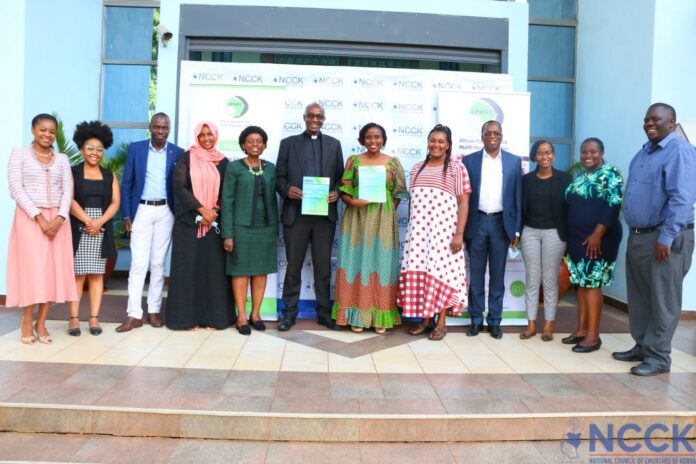 The Afia Njema Programme is set to receive scientific data premised to ensure it is research-driven and effective in addressing Non Communicable Diseases, the Rev Canon Chris Kinyanjui has said.
The General Secretary was speaking during the formalization of collaboration on research and data dissemination between the NCCK and the African Population and Health Research Center (APHRC).
Through the collaboration, the two institutions will collaborate to advocate for improved NCD management in the country by influencing policy, legislation and budgeting. In addition, the partners will endeavour to build the capacities and awareness of government officials, communities and stakeholders on NCDs.
"Using the data that APHRC gathers around the NCDs, we will create awareness, educate and advocate for insurance coverage and uptake, and policy changes that will ensure that NCDs are part of the Universal Health Coverage program," Rev Canon Chris added.
The signing of the MoU was done during a meeting at the APHRC offices, and was led by the APHRC Executive Director, Dr Catherine Kyobutungi and the NCCK General Secretary, Rev Canon Chris Kinyanjui.
The Afia Njema Programme was launched by the NCCK in January 2022 with a goal of enhancing management of Non Communicable Diseases through public awareness, testing, and curative services across the country.