Inter-Religious Council of Kenya and Harmony Institute Kenya hosted an Iftar dinner attended by Christian, Hindu and Muslim Religious Leaders.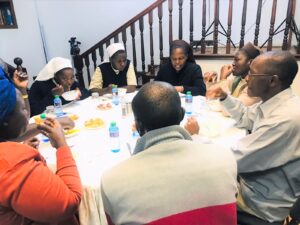 They prayed and celebrated their differences together whilst breaking the fast.
"As you mark the end of the holy month of Ramadan, may Allah bring you joy, happiness and Good health." Statement by Inter-Religious Council of Kenya read.
The two institutions have a shared goal of deepening interfaith harmony and dialogue.