This week Israel Ambassador to Kenya H.E. Michael Lotem sat down with our CEO Leo Slingerland on Family TV's weekly program Behind the Scenes to discuss Israel-Kenya relations and the significance of the nation of Israel to our faith.
Over the past ten years Family Media has organized and facilitated memorable tours to Israel and introduced hundreds of individuals to the unforgettable land of the Bible.
It is in Israel where God executed His plan to redeem the world through the life, death and resurrection of Jesus Christ. And this year we are leading what we think will be one of the most special to date, and one you will not want to miss.
"Jerusalem has through the times always played a big role in the whole world and for Christians it is a fantastic place to go," Family Media CEO Leo Slingerland said. "If you don't believe the Bible and you look at Israel, then I think you have no choice but to say, it is God's people and He has taken care of them through the ages."
That's why we want to extend an invitation for you to join us on this very special trip running from May 30th to June 9th 2023. We want you to have a trip of a lifetime.
Walk besides the Sea of Galilee, where Jesus healed people, visit Biblical and historical sites such as: the Mt. of Beatitudes, where Jesus delivered his famous "Sermon on the Mount" found in the Gospels of Matthew, See Nazareth, The Temple Mount, the Garden of Gethsemane, Golgotha, the place where Jesus died, spend time in the Holy City of Jerusalem and pray at the Western Wall. Visit the Garden Tomb and relax in the salty waters of the Dead Sea. At every stop, we will tell you about the great things God has done and continues to do so you can draw even closer to Him.
While speaking during the exclusive interview, Ambassador Michael Lotem said, "The Holy sites are near and close to each other and very easy to access for pilgrimage." Adding that, "We don't judge people by their faith as long as it is not mixed with politics."
H.E. Michael Lotem is not only the Ambassador of Israel to Kenya, but also accredited to Uganda, Malawi, Seychelles, and Amb. designate to Tanzania, and to the United Nations Office in Nairobi. He is a career diplomat, born in Haifa, Israel.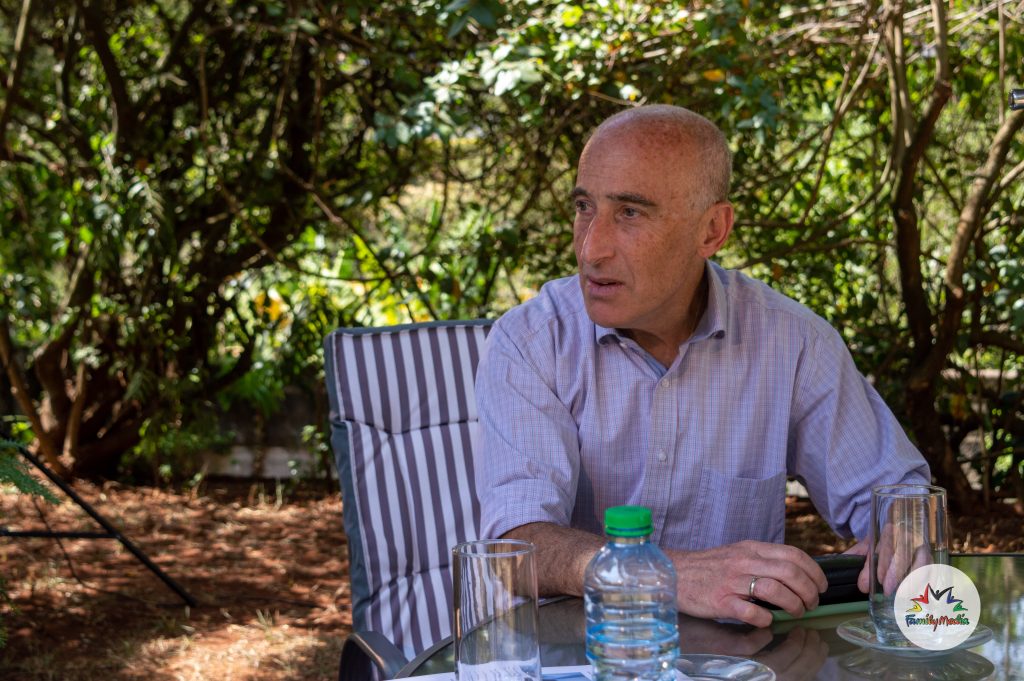 He has spent more than 17 years in various missions abroad. He began his diplomatic career in Africa, in Swaziland, in the early 90's. His previous diplomatic missions include, amongst others, Ambassador of Israel to Azerbaijan, Ambassador of Israel to Kazakhstan and Kirgizstan, and Consul General of Israel to Saint Petersburg, Russia. H.E. Michael Lotem served as Special envoy for Energy, MFA, Israel, and participated in the formulation of Israel's gas export policy, developing contacts with governments and companies.
He came to Kenya in 2022, and very dedicated to promoting diplomatic relations, economic growth and friendship between the State of Israel and Kenya.
Purpose to watch tonight's Behind The Scenes program as the Ambassador opens up about Israel's achievements, why you should pay a pilgrimage to the nation of Israel, and his future goals as Israeli Ambassador to Kenya. Don't miss this exclusive interview!