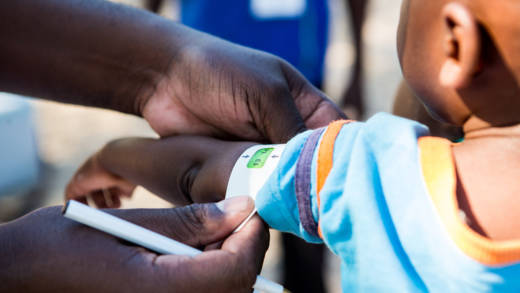 Stakeholders in the nutrition agenda have called for more investment to address the triple burden of malnutrition in the country.
Speaking during the first-ever Maternal, Infant & Young Child Feeding Nutrition Symposium, Ag. Director-General for Health Dr. Patrick Amoth noted that malnutrition impedes the progress towards achieving the global, regional & national social & economic development goals.
"In Kenya, malnutrition is a leading cause of infant and child morbidity, mortality, and hospital admission, a situation that urgently requires our interventions as stakeholders," Amoth observed.
He said perennial drought, particularly in arid and semi-arid counties, has adversely affected the most vulnerable groups especially, children under five years of age, pregnant and lactating women resulting in an increased risk of malnutrition, illness, and mortality.
"The Ministry in collaboration with the affected counties has activated the nutrition response which includes the supply of the nutrition lifesaving commodities, nutrition screening, and integrated outreaches," said Dr. Amoth.
Those attending the three-day conference said the challenge is characterized by the co-existence of undernutrition exhibited by stunting, wasting, and underweight; micronutrient deficiencies; and over nutrition.
As of December 2021, 26.2 percent of children under five years suffered from chronic malnutrition in Kenya. The lack of adequate nutrients over a long period leads the infants to growth failure. At the same period, 4.2 percent of the children were affected by acute malnutrition, which concerns a rapid deterioration in the nutritional status over a short period of time.
The Maternal, Infant & Young Child Feeding Nutrition (MIYCN) Symposium whose theme is "Promoting optimal Maternal Infant and Young Child Nutrition for improved child growth, development & survival" brought together stakeholders from GOV & NGOs providing a platform for experts to reflect on the status of the child malnutrition in Kenya.