Imagine a family-friendly event that features extreme sports, fun children's programs, BMX and FMX riders performing amazing stunts and sharing their motivational and transformational stories.
An event where local churches and ministries come together for community outreaches to prisons, schools, orphanages and medical clinics, all with a message of hope.
An event that features East Africa's top recording and performing Gospel artistes as well as celebrated international guest musicians.
That's part of what the LOVE NAIROBI Festival, led by World evangelist Andrew Palau, will be about, an event where children, the youth, and the elderly will know that the church sees them and God knows and cares about them.
"Behind these events is a war for the souls of men," said Andrew Palau during the launch of the festival at Nairobi Baptist church on 7th March 2023. "Our ultimate purpose is to preach Christ crucified as written in 1 Corinthians 1.23. The gospel is proclaimed in every aspect of the festival"
More than a thousand people attended the launch event and unveiling announcement of the LOVE NAIROBI FESTIVAL, spearheaded by the Luis Palau Association.
Hundreds of church leaders were there including Canon Dr. Sammy Wainaina (ACK), Bishop Calisto Odede (CITAM), Rev. Dr. Edward Ngaira (Office of the First Lady), Bishop Karita Mbagara (CITAM), Bishop Dr. Samuel Munai (PEFA), and Rev. Dr. Nelson Makanda (EAK) amongst many others.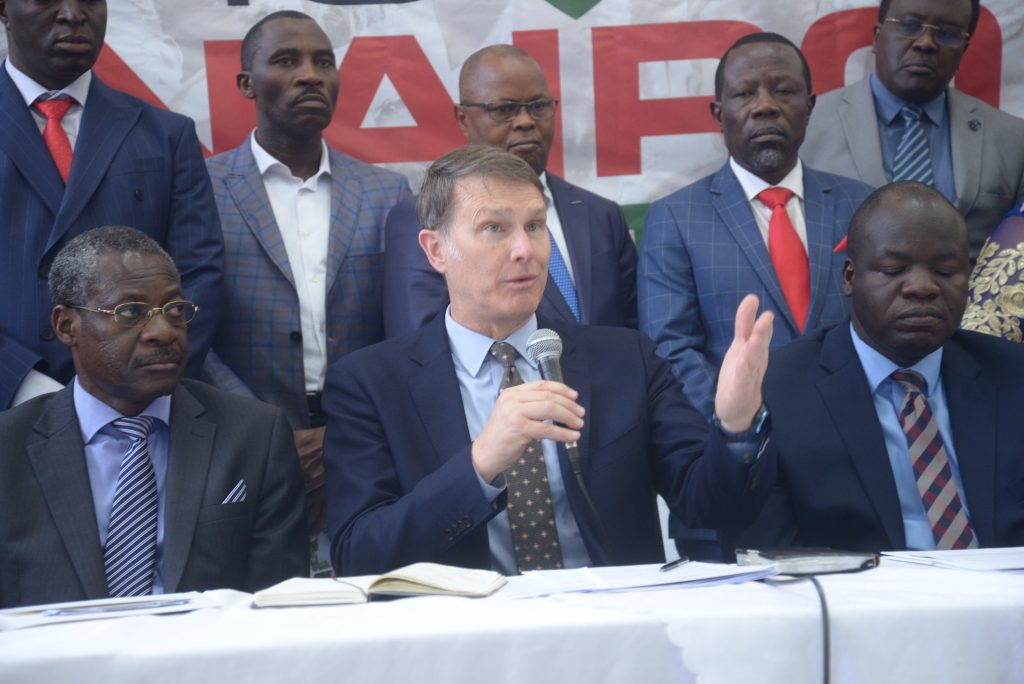 The festival will take place in Nairobi between the 15th and 17th September at the University of Nairobi grounds.  
Nairobi will join African cities such as Cape Town, Kigali, Addis Ababa, Blantyre, Cairo, Kampala, Yamoussoukro and a host of others which have hosted the festival.
During the launch Andrew Palau acknowledged the plight of the youth in Kenya. He said, "There's hopelessness attempting to overtake young people. Hope that we need comes from the good news of Jesus Christ. Because it's Christ who brings fullness of life to those in despair."
Blantyre Testimony
Bishop Munai of PEFA church enthusiastically recounted to the festival he attended in Blantyre, Malawi. He noted the uniqueness of the outreaches such as medical camps where free eye glasses were given, bicycle stunts that attracted the youth, exciting children activities, banquet for business people, the crusade and others. In all these events, the gospel was shared and many people gave their lives to Christ.  
"Revival is when souls are coming to Christ," he said.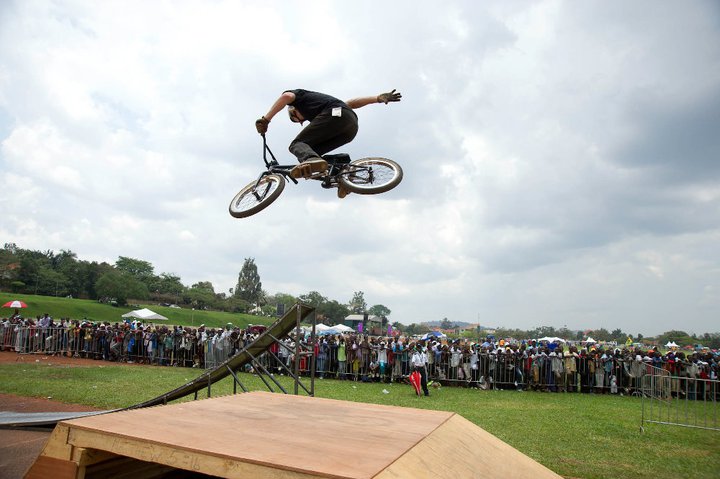 Church unity
The importance of different churches and denominations coming together for this festival was emphasized during the launch.
Andrew Palau festivals work with and through the local church. Over 50 different churches, bishops and denominations are involved in bringing LOVE NAIROBI Festival to Kenya for the first time.
Apart from churches, ministries involved in the festival organization and mobilization are National Evangelistic Enterprise Fellowship of Christian Unions (FOCUS), Kubamba and others.
Throughout the months leading up to the festival, Palau and several ministry partners will hold conferences for pastors and training in counseling and friendship evangelism.
LOVE NAIROBI FESTIVAL looks to be the ultimate gospel party for the city.
ANDREW PALAU. For more than 25 years Andrew Palau has played a key role in the ministry of the Luis Palau Association, and has been instrumental in building the festival model for citywide outreach and proclaiming the Good News of Jesus Christ to hundreds of thousands around the world. His festivals have brought him in partnership with thousands of churches across Latin America, Africa, Asia, Europe, Australia, the Caribbean, and the United States of America. A regular contributor to national publications and a favorite speaker at conferences and gatherings around the world, his weekly radio broadcasts are heard by millions of people around the world.