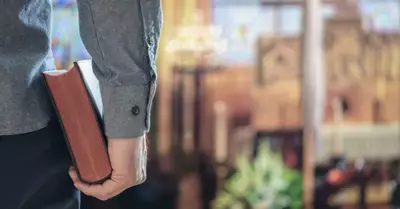 The lead pastors of the multi-campus Grace City Church in Lakeland, Florida, have announced their disaffiliation with Hillsong Church following the recent resignation of Hillsong founder Brian Houston over alleged misconduct.
Andrew Gard, who co-pastors Grace City Church with his wife Christina, told The Ledger that he is heartbroken over the scandals that have plagued the global megachurch in recent years.
"It impacted us in that these are people I love. Carl Lentz was and is a friend. So it's devastating, it's heartbreaking," Gard said. "We feel bad for everyone that is involved."
At the same time, however, Gard asserted that Grace City Church has always been "our own nondenominational church" and that Hillsong was considered an emergency contact for him.
"If I had a moral failure, our local church council could have gone to Hillsong to see if this is restorative or does Andrew need to be fired," he explained. "Or number two, if my wife and I were killed in a car accident and they had to find new senior pastors, our council could have worked with Hillsong to help us in that."
Gard also shared that he saw the Discovery + three-part docuseries Hillsong: A Megachurch Exposed, released in late March. The docuseries highlights several controversies within the Hillsong church network, including the downfall of former Hillsong NYC Pastor Carl Lentz and Brian Houston's alleged coverup of child sex abuse crimes committed by his father, the late pastor Frank Houston.
Despite watching the documentary, Gard shared that Houston's resignation as Global Senior Pastor in March ultimately prompted him to end his affiliation with Hillsong.
"We're heartbroken and sad like everybody," the pastor said. "I don't think it's reflective of not just our church but churches in general. I think there's a lot of amazing people doing a lot of amazing work."
"Decisions have consequences, and we understand that," he continued. "Character matters in what we do, and rightfully so. Our church for the last few years has operated in a way that's above reproach and above board."
According to the New York Times, Hillsong has lost nine of its sixteen churches in the U.S. in recent weeks because of scandals within the church network.