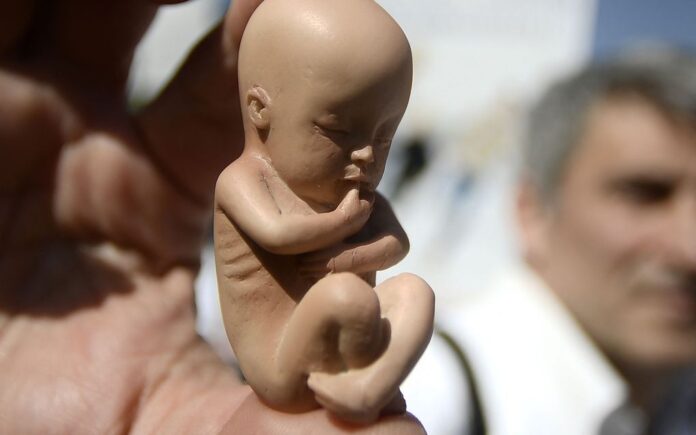 Thousands of people took to the streets in Prague on Saturday to protest abortion. A counter-demonstration met them.
Supporters of the 'movement for life' carried banners alongside the Czech flag that read, among other things, 'A child always means hope' and 'Let's protect life from the beginning'. As a prominent supporter of the action, Prague Archbishop Dominik Duka celebrated a mass earlier, calling for people to join the march.
According to the chairman Radim Ucháč, the organising 'Movement for the Life of the Czech Republic' wanted to draw attention to the fact that because families already have two children, 4,300 children conceived as the third in the family are not born in the Czech Republic every year. This reports the Czech news website Blesk.
According to the movement, women with two children living in a relationship are the most numerous group undergoing an abortion. Ucháč also drew attention to the increased costs for larger families, such as housing or a larger car. He thinks that the state should support them more financially. According to a survey commissioned by the movement, economic reasons are a common reason for abortion.
In the city centre, participants in the 'national march for life' encountered a counter-demonstration by several hundred demonstrators. Women held up placards with critical slogans against church authorities. Cardinal Duka recently caused a stir by saying that while he condemned the rapes during the war in Ukraine, the soldiers who committed them could also be seen as victims because the fighting heavily stressed them. According to news agency CTK, both sides engaged in verbal fights, but that was it. The police did not have to intervene.
According to the most recent data available, in 2020, women in the Czech Republic underwent about 16,900 abortions. The number has been declining for a long time; ten years earlier, there were almost 24,000.
Photo AFP, Filippo Monteforte