My plan was to release this article in the month of June, so that I drive along the service lane with the usual reading of the National budget. Nevertheless, Hon.(Amb.) Ukur Yatani, the Cabinet Secretary for National Treasury and Planning decided to present it early enough, to align the budget calendar with the timelines for the General Elections scheduled for August 2022.
Besides, as Kenya still mourns her departed most senior of memory, His Excellency the former President Mwai Kibaki,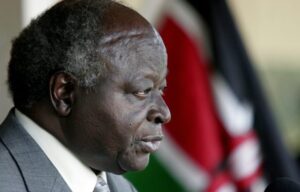 there's no better way to remember him than to associate him with the recent April 7th, 2022 theme for the budget statement; FY 2022/23 which was dubbed "Accelerating Economic Recovery for Improved Livelihood".
Budgeting represents a company's financial position, cash flow and goals. A company's budget is usually re-evaluated periodically, usually once per fiscal year, depending on how the management wants to update the information.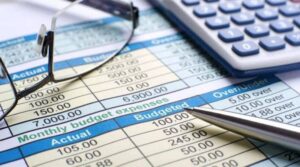 It creates a baseline to compare actual results to determine how the results may vary from expected performance. (Steven Nickolas, Budgeting vs Financial forecasting, updated April 19, 2022, Investopedia.com).
Thus, it is my immense privilege as well, from this other side, to urge the Christian race, to review our 'standing' in the Lord and keep weighing our capacity for posterity. The Apostle Paul warns about it in 1 Corinthians 10:12, "wherefore let him that thinketh he standeth take heed lest he fall." (KJV)
There are definite and deliberate ingredients (budget policies and revenue raising measures) that every believer must learn to put in place, if we are to attain a successful spiritual life.
The Apostle Paul encourages us to check our balances by not being too sure that we cannot fail. He urges us to desist from punching hot air and running races that have no price tags ( 1Corinthians 9:26-27). We must pinpoint the extra baggage and sin which easily besets us, so that we may run the faith race with patience, while placing Jesus as the centre bolt: the author and finisher of our faith. (Hebrews 12:1-2).
If Hon. Yatani were the Apostle Paul, his budget speech would not miss words like "I wouldn't want you to be ignorant of the devil's devices" (financial loopholes) and, "I wouldn't want you to be unaware of what failed our predecessors". He would also mention, "I wouldn't want you to be ignorant of spiritual gifts" and so on. (1Corinthians 10:1-5, 1Corinthians 12:11, 2 Corinthians 2:11, KJV paraphrased). Being made aware of something valuable is obviously a great treasure.
If Yatani were the Apostle Peter, he would sound something like, "giving all diligence, add to your faith virtue; and to virtue knowledge; and to knowledge temperance; and to temperance patience; and to patience godliness; and to godliness brotherly kindness; and to brotherly kindness charity. For if these things be in you , and abound, they make you that ye shall neither be barren nor unfruitful in the knowledge of our Lord Jesus Christ. (2 Peter 1: 5-8 KJV).
If Yatani were the prophet Micah, he would say, "oh man I have shown you what is important (for your good performance) in the next season (fiscal year): to practice justice, to love mercy and to walk humbly with your God!" (Micah 6:8 mine in brackets)
If Yatani were the Apostle John in the book of Revelation; he would narrate how we have performed well, and made good gains (I know thy works) but failed on some occasions by not being objective (neither hot nor cold), and he would have further insisted that we go back and address the areas where we suspect the rain started beating us ( return to your first love and where you fell from). (Revelation 2:1-5 KJV).
If Yatani was speaking to the church, it would be reminiscent of Joseph who gained much favour after giving meaning to the infamous dreams of Pharaoh. Joseph then rolled out a program to mitigate the imminent famine that would not only save the Egyptians but the entire house of Israel. The 'Joseph church' must rise to the occasion and provide divine direction and wisdom to the suffering societies and nations. In God's words to Elijah, "eat for the journey ahead is long", the 'Joseph company' will share the need to stock up enough food in our spiritual reservoir to preserve life for millions and to brace for any possible future 'spiritual famine'. (Amos 8:11, 1Kings 19:5-8, Genesis 41 KJV)
The present day believer is growing more and more naive on their God given authority while increasingly depending on the Prayers of the Pastor or the Prophet.
We must continue to emphasize the study of the word and prayer; both privately and corporately as would be the suggested priority by the Apostles when the need to balance their administrative responsibilities with their Apostolic mandate was called for. (Acts 6:1-6).
This is the only way we shall pull resources that will build upon our spiritual capital and fabric, for a well budgeted for, Christian adventure.
Michael B. Wambeo is the Senior Pastor at Bethel Worship Centre in Kitengela, Nairobi, Kenya. mike4nations@gmail.com