The ongoing drought in some parts of the country have led to millions of Kenyans facing hunger and going to bed hungry. Accessing food to these families have become a major challenge.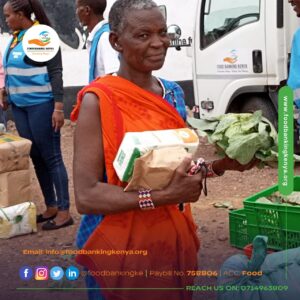 Family Media in partnership with Food Banking Kenya have launched a campaign themed #TheGiftOfGiving to feed 1000 families this festive session with a target to raise 1 million shillings.
"Through the regular mentions of our Food bank in your broadcasts, the partnership we've had, has allowed us to get more monetary and in-kind donations from the listeners and viewers of your programs. As a result, we have gained more visibility and access to more funding, which has allowed us to expand our outreach efforts and feed more people in need through our numerous feeding programs." said John Gathungu, Executive Director Food Banking Kenya.
Hunger is a growing problem. Here is how you can be part of the solution.