Beni Johnson, one of the senior leaders of US megachurch Bethel, has died after a lengthy battle with cancer.
Earlier this year the church, based in California, had called for round the clock prayer until she received complete healing.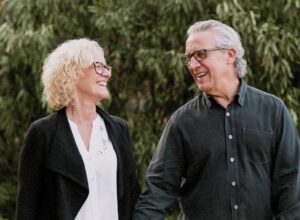 On Thursday, her husband Bill Johnson who is the Senior Pastor of Bethel Church based in California, shared news of her passing on social media saying she was now healthy and free.
It's understood she was at home, where she'd been receiving care, when she died.
Paying tribute to her, the church described her as a warrior and a woman of love.
It said: "Beni Johnson is a mother to this house, and has been for over 25 years.
"She has led the charge in a passionate pursuit of prayer for our movement, and has taught us to intercede with joy and confidence. She has led both from the front and behind the scenes.
"She has consistently made herself known in the spirit as a warrior, a fighter, and a woman of love and truth. For decades, she has contended for us, and for the global Church, in prayer."
In a message to Bill Johnson, Australian worship leader and pastor Darlene Zschech said: "We love you and your family and are so so sad to hear this. Our heartfelt prayers are with you all the way. Beni encouraged me deeply and personally on my own cancer journey."
In March 2018, Johnson was diagnosed with breast cancer. At that time, she shared that doctors had found two lumps in her right breast, which were caught early and removed.
During her surgical treatments, doctors discovered that Johnson has a mutation in her BR2 gene, which placed her at great risk of developing various cancers.
Bill and Beni Johnson have led Bethel since 1996. They have 3 children and 11 grandchildren.