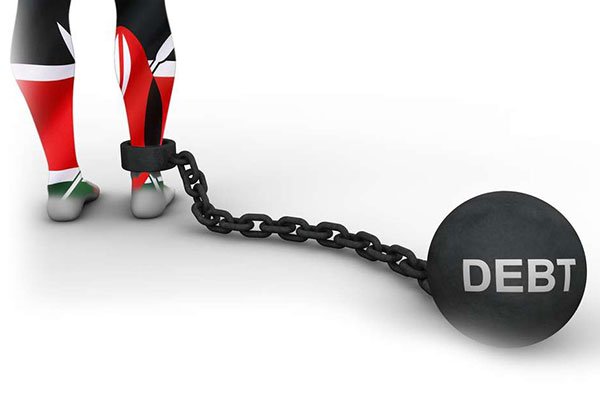 A consortium of civil society groups has launched a Citizens Manifesto that aims to engage political parties, their leaders & the electorate toward putting public debt management & accountability at the core of public discourse. The manifesto dubbed Okoa Uchumi is aimed at pushing for political accountability and bolster constitutional safeguards in public debt management.
The public debt campaign which is led by Mzalendo Trust, The Institute of Social Accountability, Transparency International, International Budget Partnership, Inter-Religious Council of Kenya, and African Forum and Network on Debt and Development aims to enhance debt transparency.
Country Manager International Budget Partnership Abraham Rugo attributed Kenya's debt problem to poor governance as he stressed the need for strengthening transparency and public participation in public debt.
"Our problem with debt is purely governance but in the interim we have to decide on what to cut," he said.
Executive Director Transparency International Sheila Masinde noted that corruption and debt have a symbiotic relationship even as she faulted Parliament for failing Kenyans in playing their oversight role in managing issues of debt.
Mr. Abdirahman Ismail, the Executive Director at the Inter-Religious Council of Kenya(IRCK) said, "Religious leaders should create conversations and address religious leaders on debt crisis and objective public discourse. IRCK will instigate value driven leadership." 
He further noted that they will
cascade the manifesto to religious institutions,
sensitize its faith community and grassroots to practice what we preach.
The Institute of Social Accountability (TISA) Kenya, though its National Coordinator Wanjiru Gikonyo questioned why Kenyans continue to pay for hidden debt whose terms and conditions remain unknown,
"We have witnessed steady increase of corruption and debt in our country during this pandemic and even as we move towards the General Elections; thus more than ever we need to work together to address this crisis and ensure that we have accountability," She said.
Gikonyo noted that public finance and budgeting have become the place where modern-day corruption happens.
"From 2013, the government has embarked on an insatiable debt binge to finance public projects. Many of these are marred by corruption." Wanjiru Gikonyo, TISA Kenya
Experienced Governance expert Mr. Abrahams Misoi said, "On Public Debt and Corruption: The relationship between debt and corruption in Kenya is symbiotic; debt increases with an increase in corruption outrages."
They called on the National Treasury and Parliament to immediately institute a fair taxation policy to ensure everyone pays their fair share of tax in line with their ability to pay.