For many years now, Christians have been challenged to join active politics and seek elective posts to enhance deeper political engagement and better leadership. As the country draws closer to the August 9th general elections and looking at the news, it is evident that the need has never been greater.
Michael Agwanda, a missionary by calling, and the Executive Director of Life for Children Ministry, has heeded to the call and joined the world of politics.
Agwanda's ministry, Life for Children Ministry provides assistance each day to vulnerable children, providing micro-loans to women entrepreneurs, to building a school while at the same time spreading the Word of God.
"We strive to bring the compassion of Christ to their everyday lives." Agwanda Michael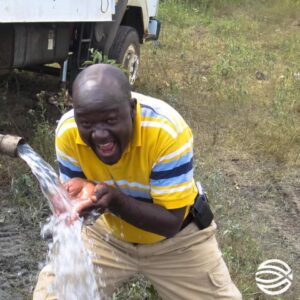 "God has a mission for each and every one," Agwanda says as he explains how God has enabled him to create a brighter future and a better today for the vulnerable children of Kenya, and that now God has called him into politics to work for the people of his homeland.
Vying for the Ndhiwa parliamentary seat, he says the constituency has lagged behind in development because the previous legislators have failed to implement key projects. He also says, time has come for Kenyans to vote for a person who has their interest at heart.
Ndhiwa is one of the populous constituencies in Homa Bay county consisting of seven wards.
This week on What's The Point? we had an exclusive interview with the independent candidate to talk about his life, ministry, and his political journey.
And here is what he had to say: