As communities in Turkey and Syria were left reeling in the wake of an earthquake that has killed at least 2,100 people—and that figure is rapidly growing—churches were reaching out to check on those affected and praying for the safety of those missing.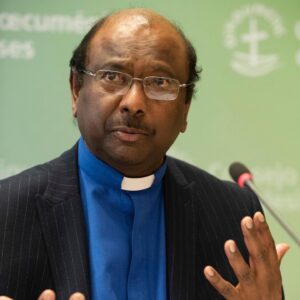 "In the midst of death and trauma caused by this terrible event, let us bring our intercessions together, praying that the God of Life will comfort the ones who lost their loved ones and give strength to those involved in the actions of solidarity with the victims," said Rev. Prof. Dr Jerry Pillay, general secretary of the World Council of Churches,
Pillay added "We convey our prayers to the victims and their families, as well as to the churches and local communities in Syria and in Turkey mobilizing their networks to help their sisters and brothers."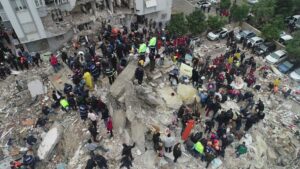 Hundreds if not thousands more people have likely perished in the 7.8-magnitude quake, and thousands more are injured, according to reports from local churches and emergency response officials. Aftershocks measuring as high as 7.5-magnitude have been felt across the region since the quake initially struck on 6 February.
The quake, which struck 23 kilometers east of Nurdagi, in Turkey's Gaziantep Province, is one of the strongest to hit the region in more than 100 years. Entire city blocks have been flattened, and many people are still trapped underneath the rubble.
As search-and-rescue operations continue, churches were reaching out to check on their congregations.
The Armenian Catholicosate of Cilicia and the Armenian Pathriarchate of Istanbul issued information about each region and the damages, and these churches are among many following up the situation of their congregations.